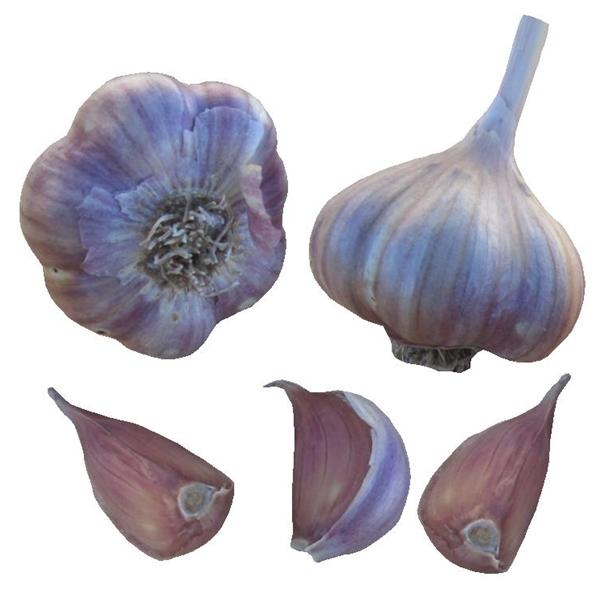 Nordic
Available starting Mid-August
Shipping starts early to Mid-September
Discounts

 
Save 5% (orders over $99) - Use code Bulk5 at checkout
Save 10% (orders over $249) - Use code Bulk10 at checkout
Save 16% (orders over $749) - Use code Bulk16 at checkout

We offer Flat-Rate Shipping. Same price no matter the order size.
Description
A vigorous Marbled Purple Stripe variety that comes with a strong, balanced flavour and lots of heat. It develops fat cloves and can produce very large bulbs similar to other varieties such as Moscow, Music and Big Boy. Popular with market gardeners due to its size and easy peeling.
Nordic is cold hardy and well-suited for regions with harsh winters. It is a mid-season variety that is harvested at a similar time to most other hardneck garlic. Good drying conditions after harvest are important to ensure good storage.
Scapes produce medium-sized bulbils that can be used for planting, although scape removal is recommended for maximum bulb size.
Bulbs are uniform, averaging 5 to 8 cloves per bulb. Bulb wrappers and clove skins range in colour from reddish to purple, with an intensity that varies depending on the soil and winter conditions.
Generally, only stores for 3 to 5 months, so it is best sold or consumed before other longer-storing varieties.
Garlic is a heavy feeder. For best results, apply a well-balanced organic fertilizer at planting and in spring. Planting a green manure cover crop the season before growing garlic is also recommended. 
See our Garlic Growing Guide for detailed planting and growing instructions.


Highest Quality Standards
Our premium garlic is carefully examined throughout the season, from planting to harvest. Cloves, plants, and bulbs are all individually inspected to maintain the highest quality seed stock available!